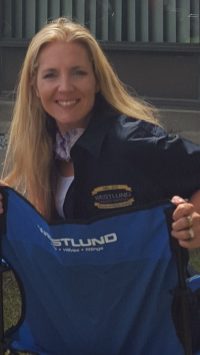 Trisha Cummings
Water Solutions – Profit Center Manager
Trisha is a second generation to the Industrial Industry. She is a NAIT Student of Chemical Engineering 2000, Class IV Power Engineering. Trisha has been in sales for over 20 years and has been with Westlund since 2003. Prior to joining Westlund, she gained experience in operations at several facilities as a plant operator. She came to Westlund as valve specialist in Edmonton, but over the years has taken positions as Senior Inside Sales, Major Project Quotations, Outside Account Manager, Regional Sales Manager, Calgary Profit Center Manager and has become an expert in many additional areas in the industry.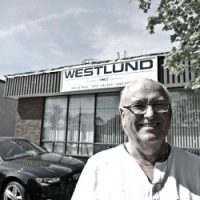 Mike Wieland
Water Solutions – National Project Manager
Mike joined EMCO Corporation in 1986, and considered an icon to the In-Plant Water and Waste Water Industry. He is committed to WESTLUND/EMCO Water Solutions's strategic priority to create an environment of World Class Expertise in product knowledge and commitment to service. Projects across Canada rely on Mike not only for his exceptional logistics expertise, but also his product sourcing experience, and as innovative solution provider. WESTLUND/EMCO Water Solutions is Canada's top choice for "INSIDE THE FENCE", complete bill of sourcing, for your in-plant projects.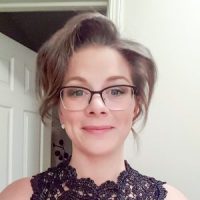 Danielle Horne
Water Solutions – Western Canada Project Manager
Danielle Horne, Water Solutions Western Canada Project Manager Danielle joins the Westlund/EMCO Water Solutions team with 7 years' experience from the EMCO Plumbing division. During her tenure at EMCO, her expertise evolved into becoming a specialist in the sewage industry. Danielle is a member of Alberta On-Site Waste Management Association, and participates in teaching the certification course for private sewage designers and installers.  In addition to her AOWMA membership, she holds an elected Director position on the 2015 Board of Directors.  Danielle has a passion for customer service and for the water/waste water treatment industry, and she looks forward to managing and supporting your company's projects .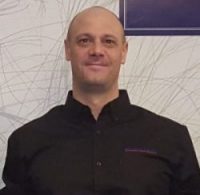 Michael DeLuca
Water Solutions – Western Canada Project Manager
Michael De Luca boasts 15 years of combined industrial and plumbing experience by first joining EMCO Corporation back in 2002. Earning a strong wholesale background early in his career path, Mike then transitioned his skills in acquiring hand-on experience by working for EPC's and end-users on multiple major oil pipeline projects as a procurement, inspection and expediting coordinator.
Michael attributes his leadership and discipline strengths to his military background while serving in the US Army. Previous project experience taught him to interpret Blueprints, in addition to possessing a mechanical background in machining, valve assembly and repair as a third year machinist apprentice. Michael is also a dedicated family man with five children and enjoys his spare time reading, fishing and hiking.
Michael is bilingual, fluent in both English and French, obtained from his Montreal roots. He looks forward to offering a high level of professionalism and expertise as a valued project manager and teammate at Westlund/EMCO Water Solutions profit center #326.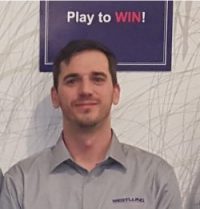 Marcin Kloc
Water Solutions – Central & Eastern Canada Project Manager
Marcin joins the Westlund/EMCO Water Solutions team with a civil engineering degree from McMaster University and over 3 years' experience from the municipal leak detection industry. During his time in the leak detection industry, Marcin travelled around the world managing fixed leak detection projects, locating difficult to find leaks, and delivering first class customer service directly to clients. Marcin continues to strive to deliver first class customer service and flawless project execution.
Water Solutions is a Hybrid of EMCO Waterworks & Westlund
National Water Solutions Customers
HISTORY
In January 2013, a joint venture was formed within the EMCO Corporation to offer contractors and end users, the ability to sole source their materials for the water treatment and wastewater industry. Water Solutions distributes pipe, valves and fittings (PVF) and other related equipment found "inside the fence" of the water and wastewater plants, reservoirs and pumping stations.
Our core distribution operational model offers proficiency in quoting, sourcing, and shipping product nationally. The ability to access the incredible mix of vendor channels within the EMCO Corporation provides the foundation to satisfy a complete bill of material unlike any other wholesaler in Canada.
WHAT WE OFFER
Water Solutions offers a high level of professionalism and expertise by delivering our "specialists servicing specialists" assistance. Our strong cross-company relationships with numerous WESTLUND and EMCO profit centers across the country allow us to provide expertise in the market by utilizing our network of knowledge, local inventory and order execution with decentralized grassroots decision making and control.
The name "Water Solutions" really characterizes us as who we are, and what we do for our clients: we provide supply solutions in almost any material! We have two main offices in Canada, one in Western Canada and one in Eastern Canada. Contact us at: watersolutions@westlundpvf.com to experience why we are the leader in PVF supply.